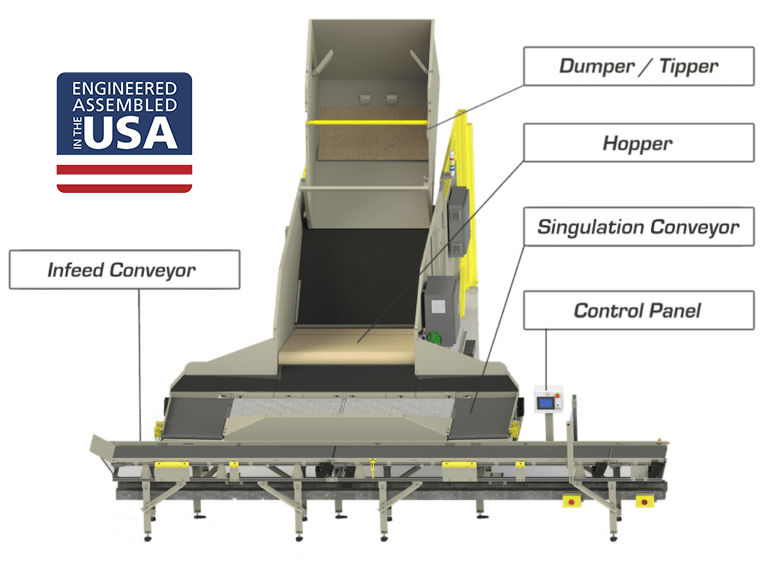 Singulate up to 10,000 Parcels Per Hour
Converting bulk into singulated flow has always been one of the most challenging aspects for feeding automated parcel processing solutions. Historically, there have been two options; either a manual and time consuming approach or a very large footprint automated solution with an extremely high price tag.
To solve this challenge, NPI's patented Semi-Automated Bulk Singulator is capable of production flows of up to 10,000 PPH and handling a wide array of product types from polybags to boxes. The semi-automated design also allows for the system to be operated with either 1 or 2 operators depending on work flow requirements. The NPI Semi-Automated Bulk Singulator includes a semi-automatic singulation table, independent power control panel, PLC and NPI's touch screen operator control panel. Additional options include a dumper to discharge gaylords, pallets, or carts. It can be used to feed a single induction lane or split the load between two induction lanes by smart-sensing available space on each lane and directing product flow appropriately.
The Semi-Automated Bulk Singulator can run in a variety of different modes that allow for optimum induction, based on product type. This can include combinations of fast automatic singulation, slow automatic singulation and a manual pull mode. Programmable options on the touch screen operator control panel allow employees to easily switch between modes based on product type to optimize flow.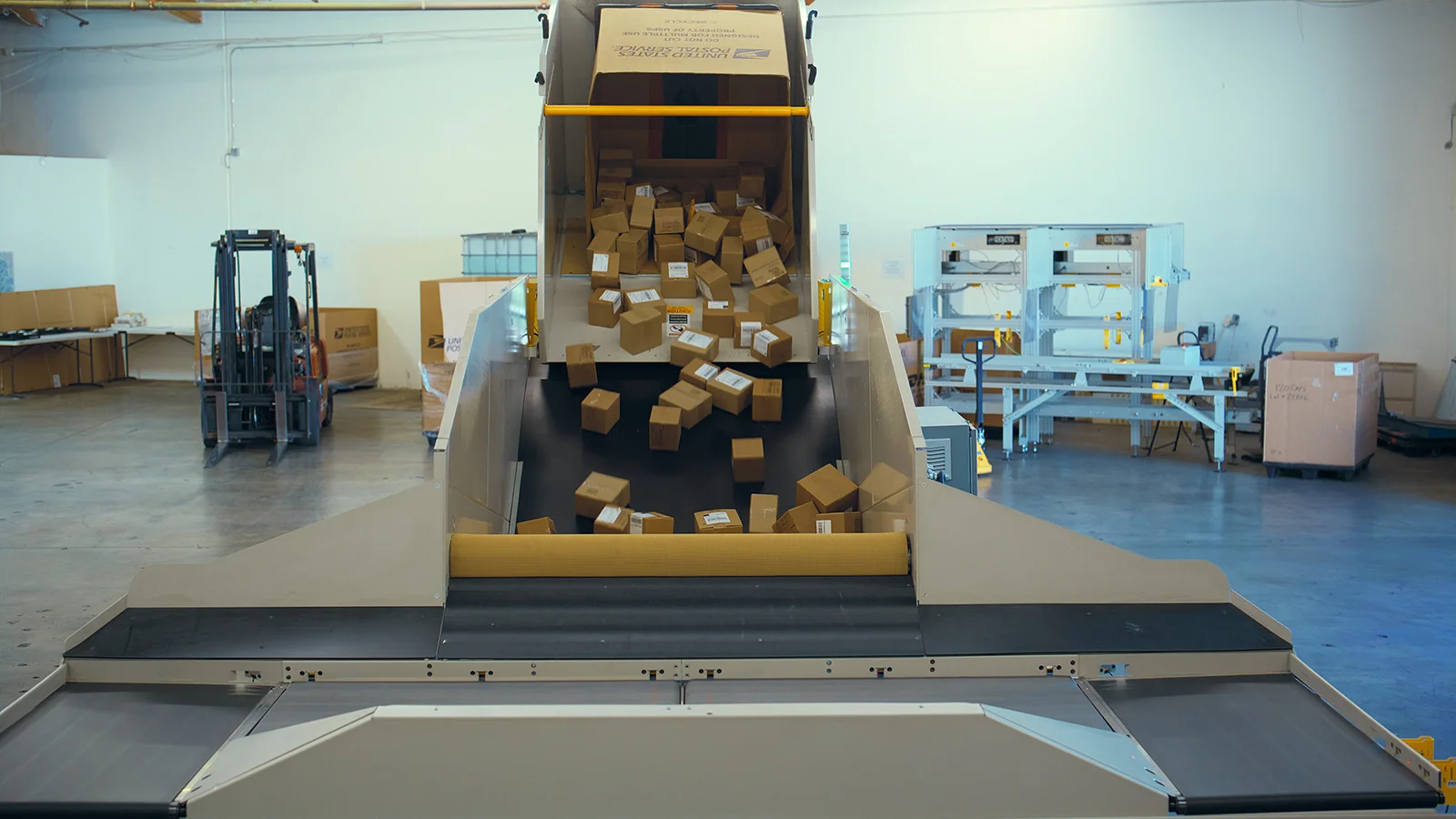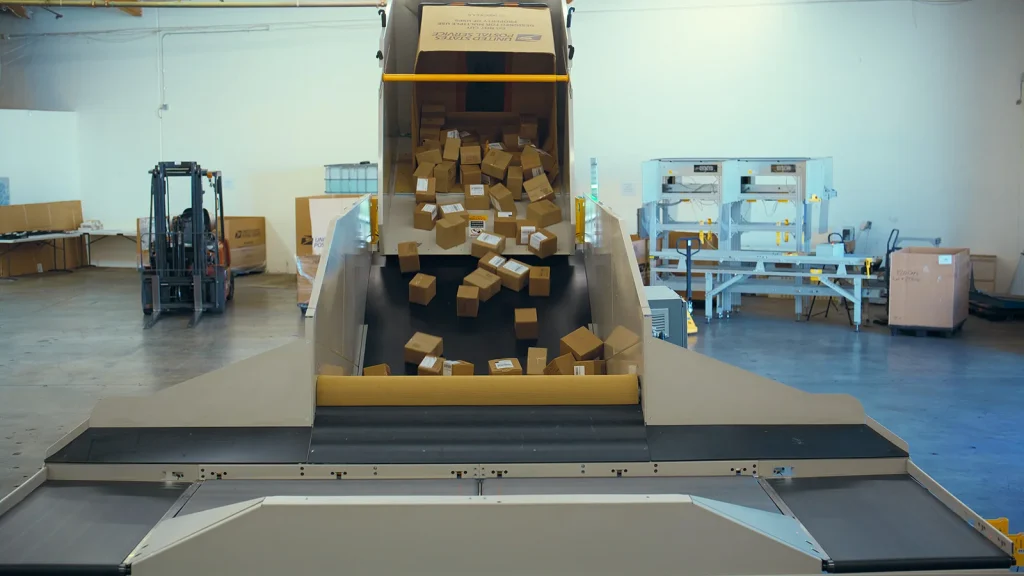 A Compact Solution for Parcel Singulation
Singulate Up to 10,000 Parcels Per Hour | Compact Design
Dump Multiple Container Types, 4 Different Modes, Utilize with One or Two Operators
Physical Package Characteristics
| | |
| --- | --- |
| LENGTH | Min 4" (101mm)/Max 24" (610mm) Greater Capacity Optional |
| WIDTH | Min 4" (101mm)/Max 20" (508mm) |
| HEIGHT | Min 0.197" (5mm)/Max 18" (457mm) Greater Capacity Optional |
| WEIGHT | Min 0.8 oz (23g)/ Max 60 lbs (27.2 kg) |
Power Requirements
| | |
| --- | --- |
| VOLTAGE | 380 – 480 VAC 3PH |
| CURRENT | Depends on Configuration |
| FREQUENCY | 50hz – 60hz |
Dumper


Hydraulically operated parcel dumper. Accommodates most pallets, gaylords, carts and containers

Hopper – Gen3 Semi automated feed conveyor


Incline conveyor / hopper for de-layering

Singulation Table


Right angle conveyor transitions for semi-automatic singulation

Infeed Conveyor

Capable of commingling different operational streams of product
• At position 1, the operator selects mode with control panel to optimize flow
• A dumper at position 2 is used to empty parcels out of a container directly into a hopper at position 3, which then feeds the parcels onto the feeder conveyor at position 4
• Manual: Operators reach into position 5 & 6, then manually puts parcels onto position 7 & 8
• Poly Slow: Positions 5 & 6 automatically inject parcels at low tempo to gaps in positions 7 & 8 prior to operator. No reaching required
• Poly Fast: Positions 5 & 6 automatically inject parcels at high tempo to gaps at positions 7 & 8 prior to operator. No reaching required
• Fully Automatic: Position 5 continuously inject packages to position 7. No reaching required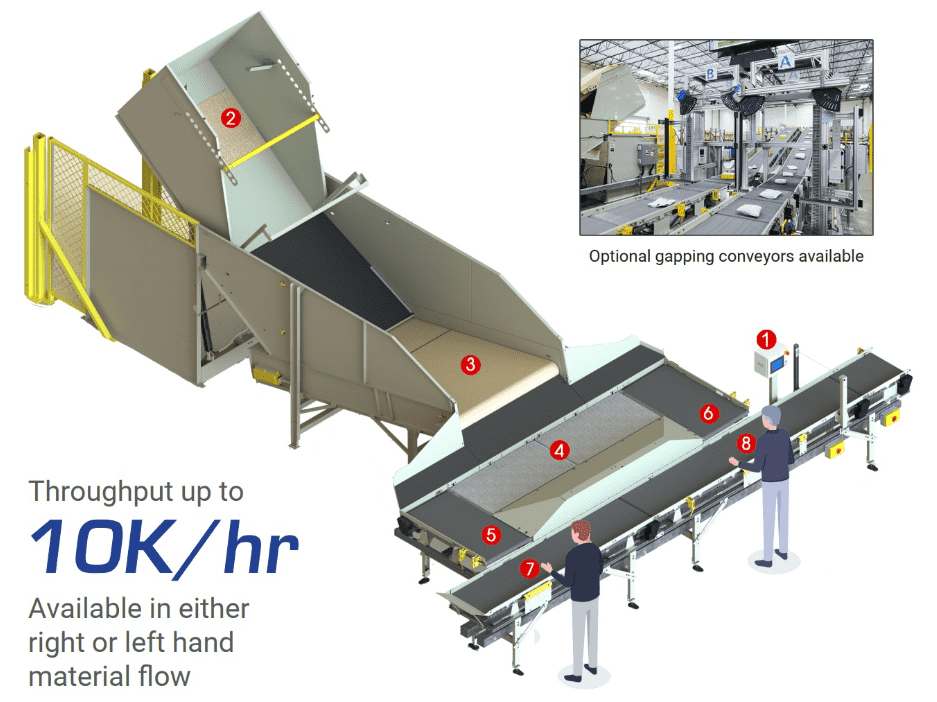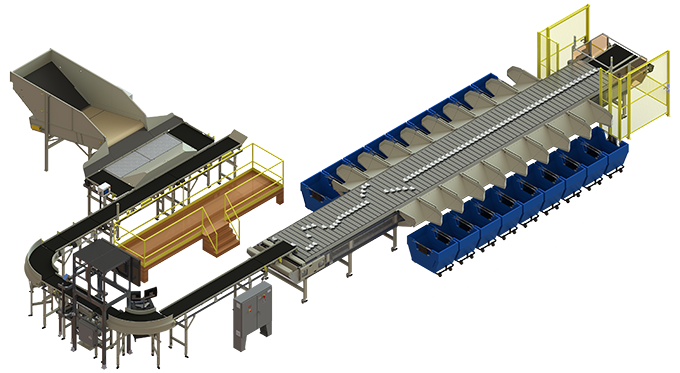 The Xstream is a high speed and accurate automated sortation system capable of sorting boxes, poly bags, flats and irregular parcels.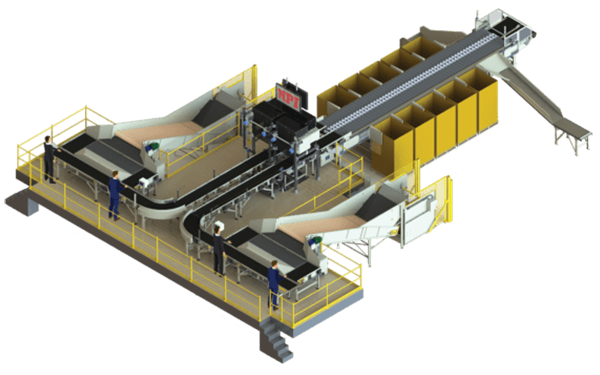 NPI's Xstream Dual Lane Sliding Shoe Sorter sorts a wide range of parcels with maximum efficiency.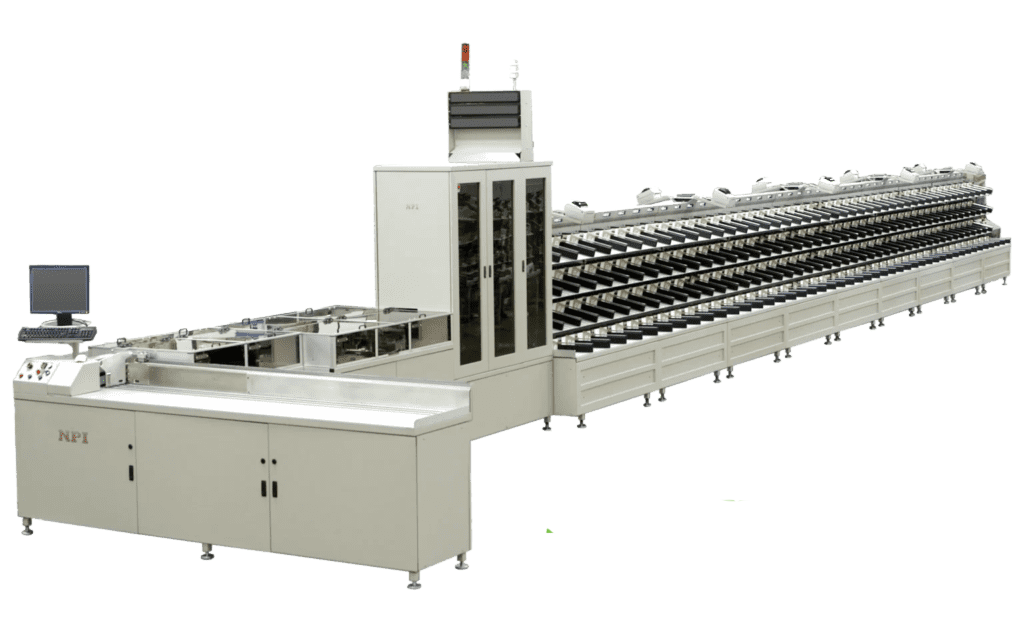 With its advanced reading and sorting technology, lightning-fast processing speeds, and a wide range of pocket options, the Maxim is the obvious choice for high-volume mail sorting.