eCommerce Parcel Sortation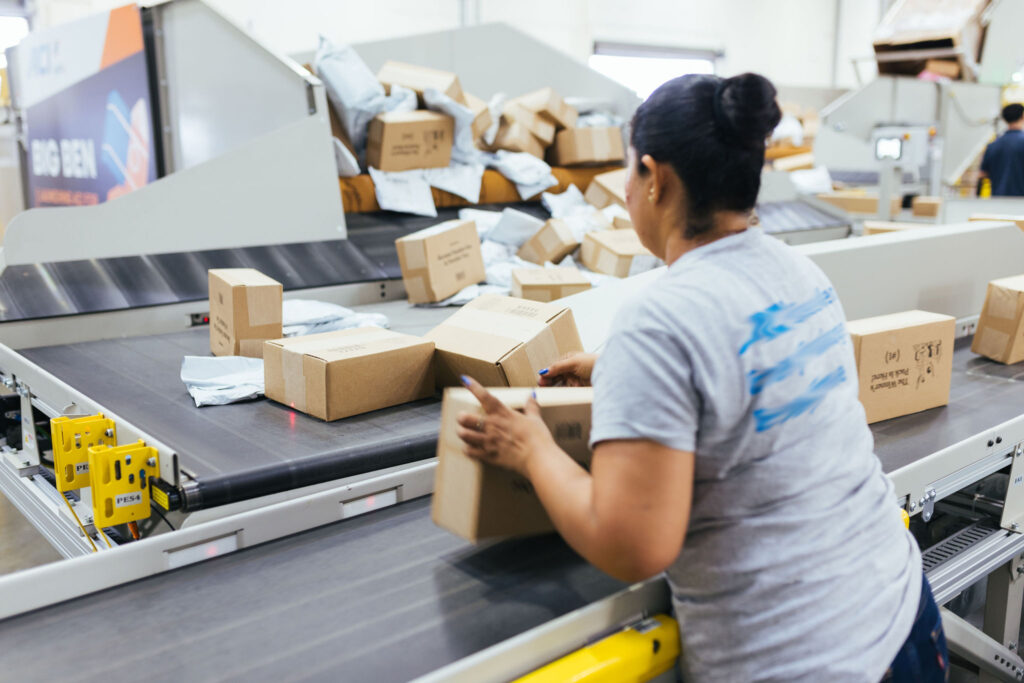 20% of all purchases today are performed online vs in-store. With eCommerce online shopping becoming increasingly popular every year, millions of orders being placed making order fulfillment more challenging. eCommerce fulfillment companies have gradually discovered that they need an automatic sorting system to increase their speed and efficiency. 
We've worked with multiple eCommerce companies looking to automate their sorting process with the intent to speed up their shipping process and get a quick return on their investment. Understanding that each company is different, we've designed our Xstream sliding sorter system to be modular.  A modular design allows NPI to configure a sorting system specifically for a company's needs. Whether you're in need of a solution with a small footprint, or you're looking for the fastest throughput possible, NPI can configure and optimize a system that will bring strong results. 
Benefits of eCommerce Sorting
Setting up an automated sorting system in your facility will help you reduce work, increase the accuracy of your shipments, and reduce the time it takes to fulfill a shipment. 
Eliminate Shipping Mistakes
Reduce Labor Costs
Manage and Process Returns
Precise Accuracy
Improves Workplace Safety