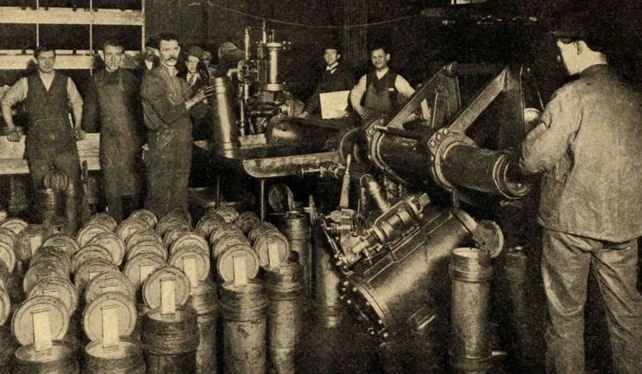 Below is an excerpt from the Smithsonian National Postal Museum Blog, "Pushing the Envelope" where Historian and Curator Nancy Pope describes how the postal service transferred mail:
America's postal service went underground 120 years ago today. No, it wasn't on the run or trying to be a 19th century "hipster." It was the first US postal use of a series of underground pneumatic tubes, using six-inch iron water pipes to carry mail underground between post offices and railway stations. Powered by pressurized air, canisters would fly between stations at 30 mph. Philadelphia started the trend with a tube line that connected the central post office at 9th and Market Streets with a railway station four blocks away at 24th and Chestnut Street (the post office still stands, but the train station was torn down in the 1960s).
You can read the full story here: What's that Whishing Sound?