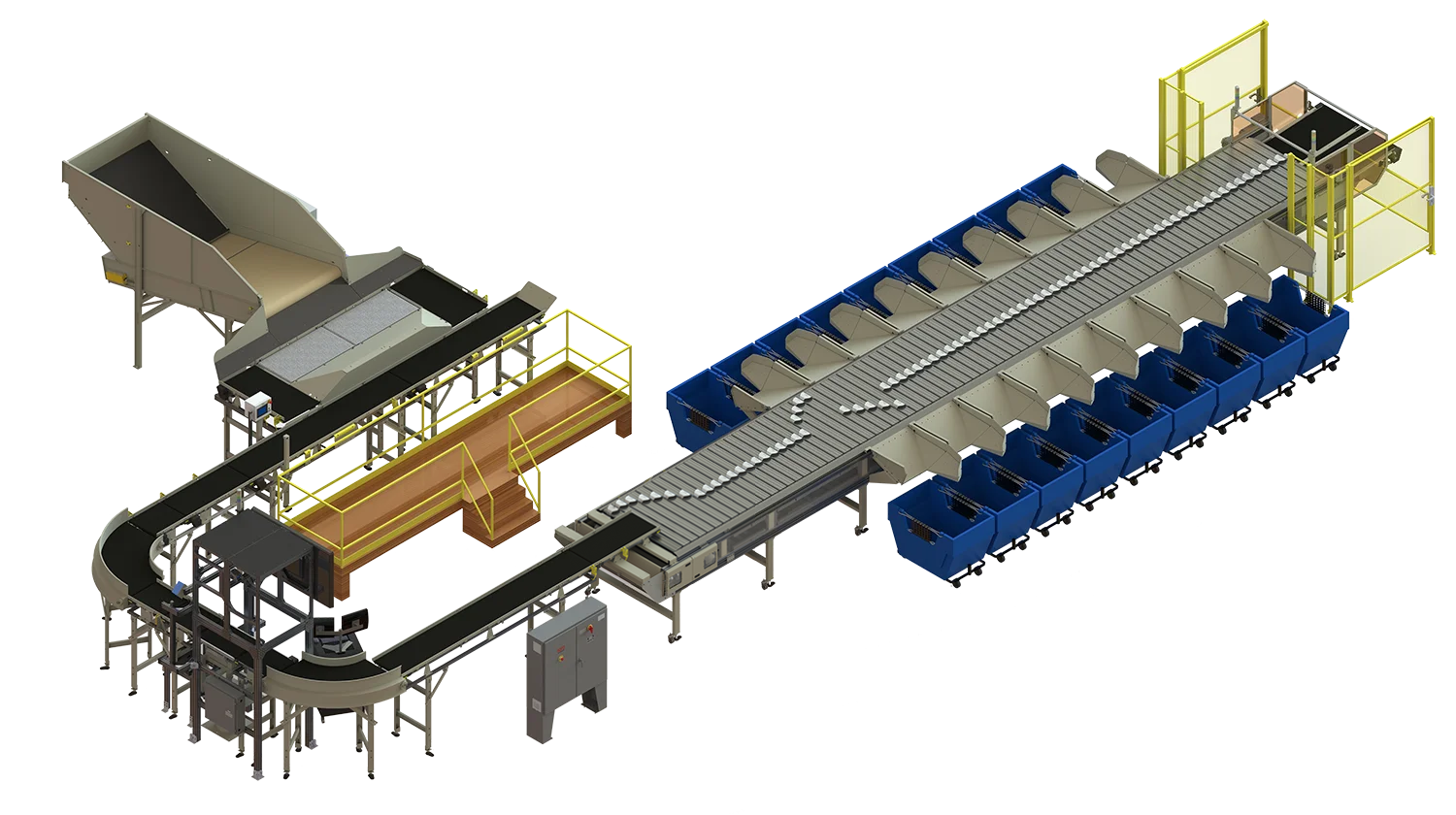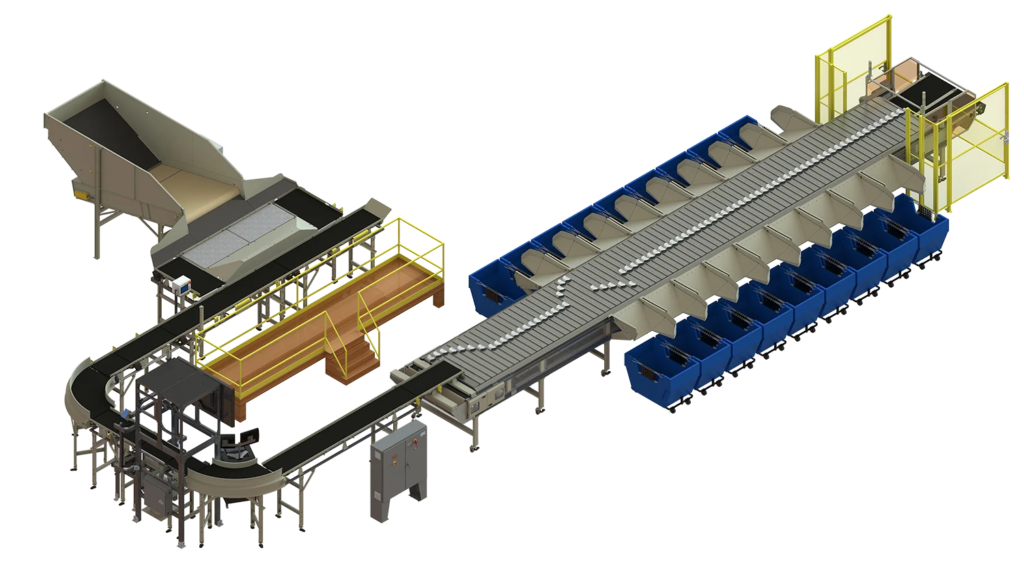 Go to the Xstream and Sort Up To 10,000 Parcels Per Hour
NPI's Xstream Compact Sliding Shoe Sorter is recognized for being a highly efficient and compact automated sorting solution that uses as little as 2,500 square feet of floor space. The Single Lane Bi-Directional configuration gives the Xstream the ability to sort parcels in two directions, allowing for more outputs and destinations with a small footprint. The Xstream Compact can reach throughputs up to 10,000 parcels per hour. It provides a platform capable of sorting a wide range of mail or package types from flats mail to poly bags and boxes. Utilizing NPI's patented Semi-Automated Bulk Singulator, parcels are inducted and singulated quickly and efficiently with a unique process requiring only one or two operators. Parcels are then dimensioned, weighed, and scanned in at a high rate of speed through the DWS tunnel. They're then conveyed on to the shoe sorter conveyor consisting of shoes and slats. Once the parcel reaches it's designated output, it is diverted by NPI's sliding shoes into its output that was pre-determined using NPI's industry leading software.
Many different industries have been known to use sliding shoe sorters which greatly benefit their operations on a cost and time saving basis showing fast return on investment. From the pharmaceuticals industry to eCommerce, automated sorters are becoming a necessity for companies delivering parcels to customers. The Xstream Compact features a small footprint and is supported by NPI's best-in-class customer service to help you seamlessly transition into automation. It is known for its rapid return on investment which is achieved by labor cost savings, industry leading uptime, and its ability to create a highly efficient operation for businesses.
The Xstream is an automated linear parcel sorting system that can be configured to fit the needs of businesses in various industries including Consolidators, eCommerce, Omnichannel, Pharmaceutical, and 3rd party logistics.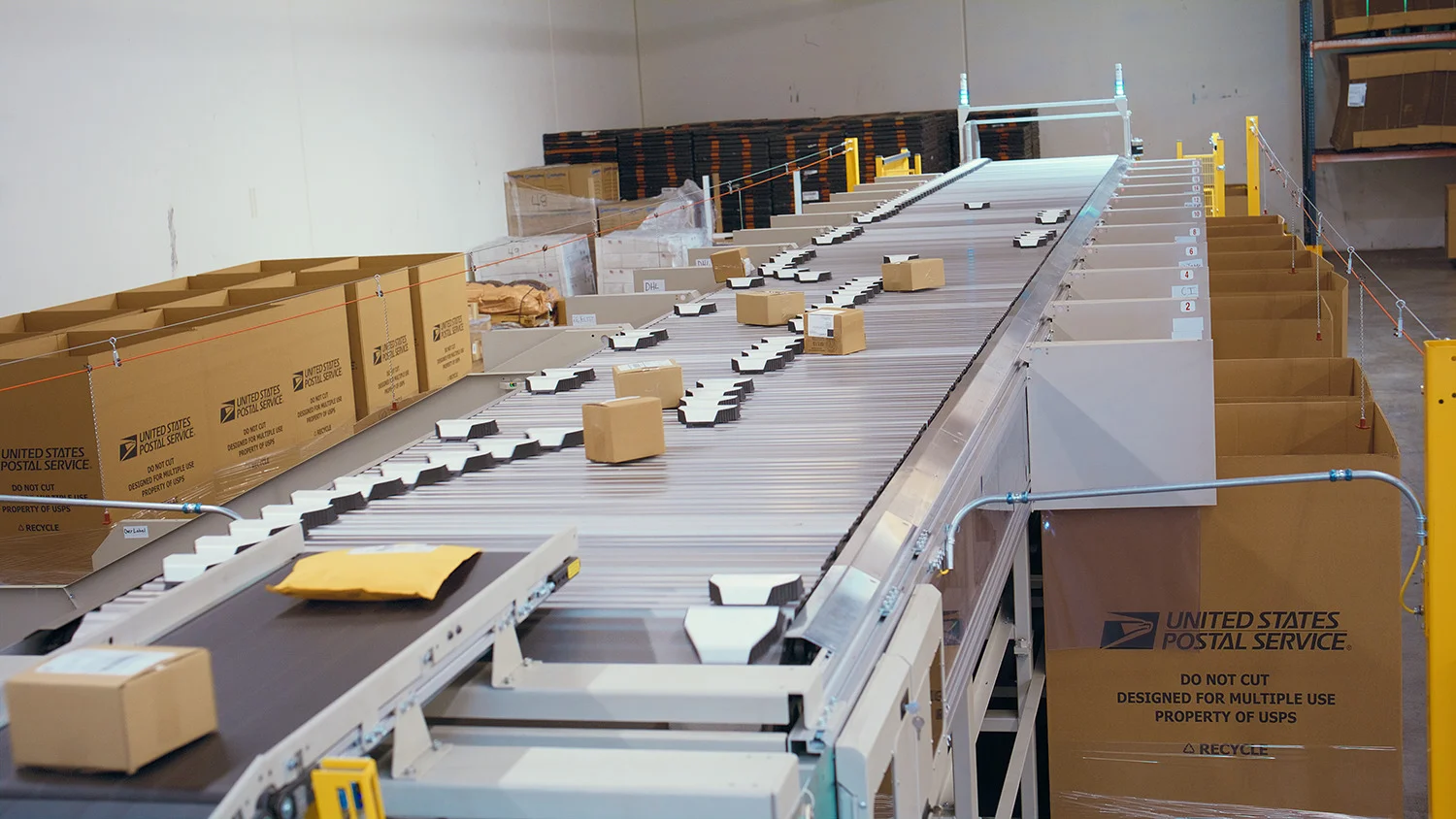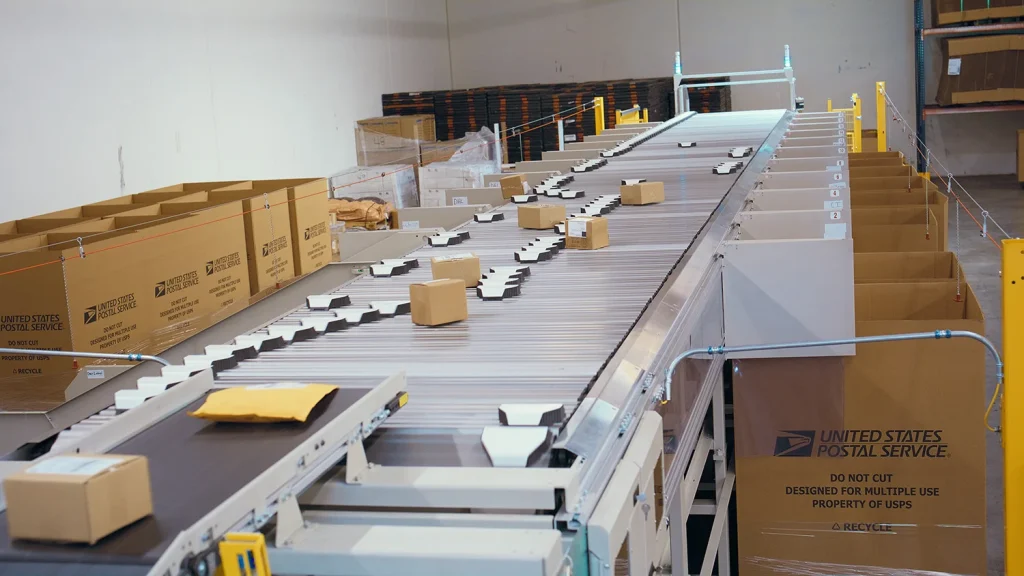 A Compact Sorting System That Uses a Minimal Amount of Your Valuable Floor Space
Up to 10,000 Parcels Per Hour | Compact and Scalable Design | Reduce Labor Requirements
Sorts Boxes, Poly Bags, Flats, and Irregularly Shaped Parcels With Precise Accuracy
A High Density, Fast and Accurate Parcel Sorting System
A Linear Sorter That Reliably Sorts a Wide Variety of Poly Bags, Flats, Packages and Parcels
Physical Package Characteristics
| | |
| --- | --- |
| LENGTH | Min 4" (101mm)/Max 24" (610mm) Greater Capacity Optional |
| WIDTH | Min 4" (101mm)/Max 20" (508mm) |
| HEIGHT | Min 0.197" (5mm)/Max 18" (457mm) Greater Capacity Optional |
| WEIGHT | Min 0.8 oz (23g)/ Max 60 lbs (27.2 kg) |
Power Requirements
| | |
| --- | --- |
| VOLTAGE | 380 – 480 VAC 3PH |
| CURRENT | Depends on Configuration |
| FREQUENCY | 50hz – 60hz |
Semi-Automated Bulk Singulator

Hopper – Gen3 Semi automated feed conveyor

Incline conveyor / hopper for delayering

Singulation Table (patent pending)

Right angle conveyor transitions for semi-automatic singulation

Dumper

Hydraulically operated parcel dumper. Accomodates most pallets, gaylords, carts and containers

Conveyors

Wide variety of horizontal – incline / decline conveyors for parcel feed and recirculation

DWS

3D Parcel dimensioning with certified Legal For Trade option
In-motion weighing with up to 2g accuracy. Certified Legal For Trade option available
BCR & OCR scanning up to 6 sides. Most codes and bar code sizes readable

Label Print & Apply

High-speed label printing and application

Gapping Module

Gapping conveyors adjust parcel gap for optimal throughput

Sort Module

Sort modules configurable for high density output pitch at 22", 33" 44" as well as variable pitch
Single sided and double sided configuration available

Output Devices

Sort output devices available for any application
Options include chutes, slides, gaylord, boxes, bags, carts, and conveyor spurs
Outputs include sensors for divert confirmation, container present, and container full
| | | | |
| --- | --- | --- | --- |
| Collapsible Bins | Mail Carts | Gaylords | Mail Sacks |
| | | | |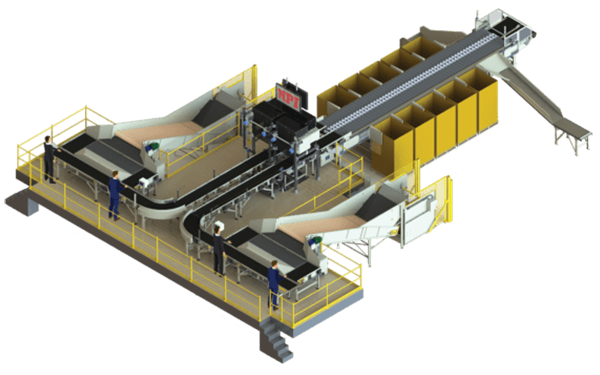 The Xstream is a high speed and accurate automated sortation system capable of sorting boxes, poly bags, flats and irregular parcels.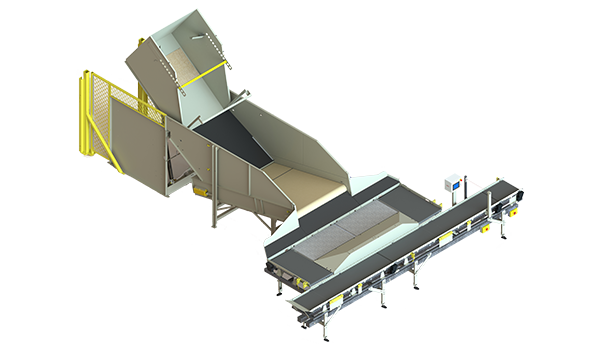 NPI's Semi-Automated Bulk Singulator solves the challenge of converting bulk into singulated flow in a small footprint. Capable of production flows of up to 10,000 PPH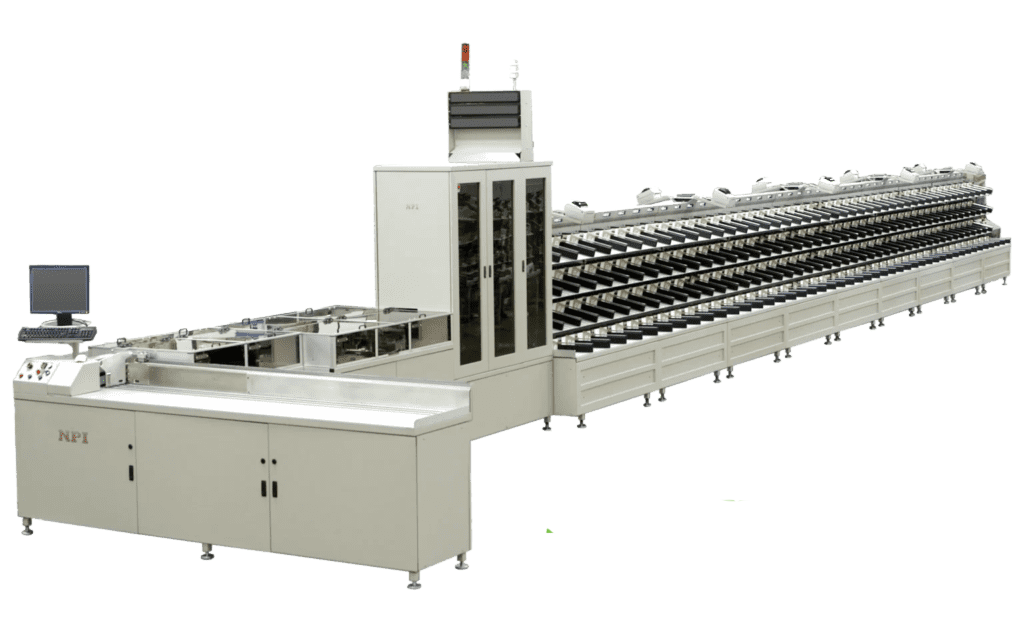 With its advanced reading and sorting technology, lightning-fast processing speeds, and a wide range of pocket options, the Maxim is the obvious choice for high-volume mail sorting.