Automated Parcel Sorting for Consolidators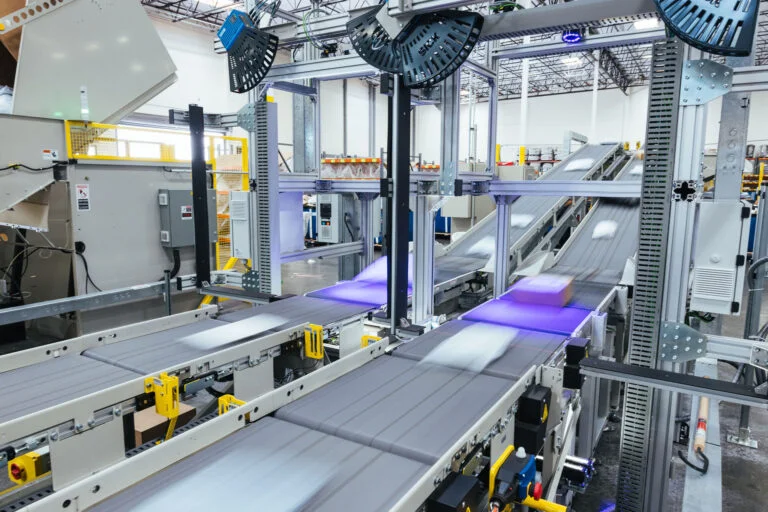 Consolidators combine a fraction of a load from a variety of shippers into one full load. From there, the shipment is transported to the post office for delivery. Using consolidated shipping earns the shipper better rates. Parcel sorting systems like NPI's Xstream, are a key technology for consolidators, as they can greatly improve the efficiency and accuracy of the consolidation process. One of the main benefits of these systems is their speed. Traditional sorting methods, such as manual sorting by workers, can be slow and labor-intensive. Automated systems, on the other hand, are able to sort parcels at a much faster rate, allowing consolidators to process more shipments in a shorter amount of time. This can help to reduce turnaround times for shipments, and can also allow consolidators to handle larger volumes of parcels without the need for additional labor. In addition to speed and accuracy, the Xstream sliding shoe sorter is gentle when compared to other sorting solutions.
Parcel sorting systems have been known to generate a fast return on investment for consolidators. The ROI could be achieved in less than a year in some instances. Scalability is also another factor to consider when looking for an automated sorting system. The NPI Xstream was designed to be modular, allowing for the system to be upgraded easily, and to expand as your business grows.
Benefits of a Parcel sorting system:
Reduced labor costs
Optimized use of floor space
Best in class for processing poly bags
Streamlined packing process
Less damaged products and packages
Better use of floor space
Do you need an automated sortation system for your operation? Contact Us.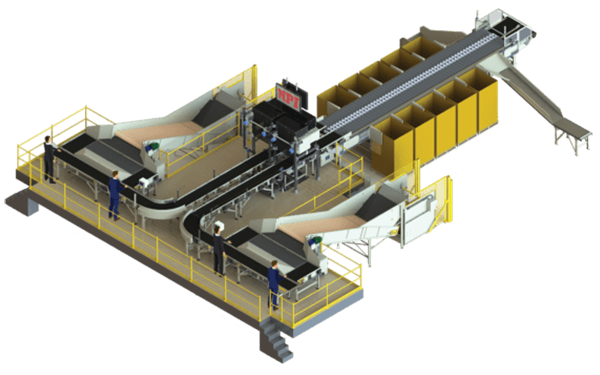 The NPI Xstream Dual Lane Sliding Shoe Sorter is a reliable, efficient, and scalable solution for parcel or package sorting with minimal maintenance requirements.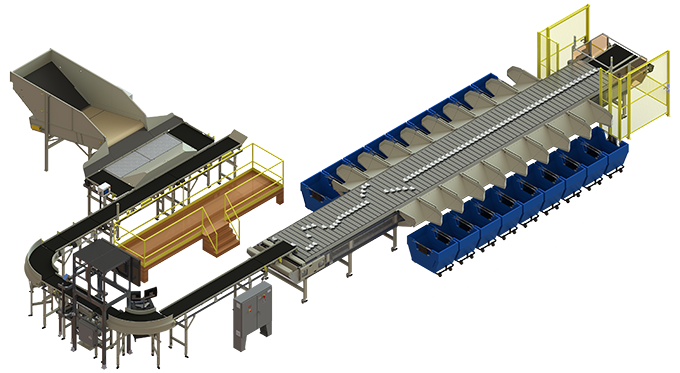 The Xstream is a high speed and accurate automated sortation system capable of sorting boxes, poly bags, flats and irregular parcels.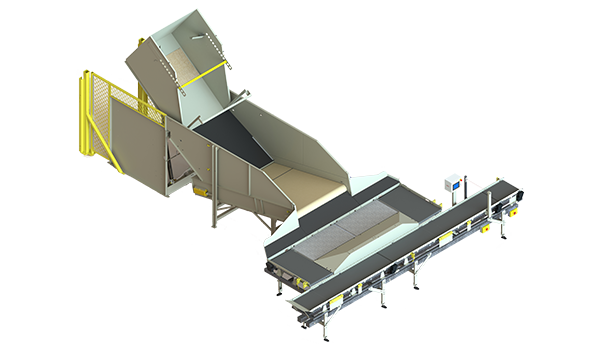 NPI's Semi-Automated Bulk Singulator solves the challenge of converting bulk into singulated flow in a small footprint. Capable of production flows of up to 10,000 PPH