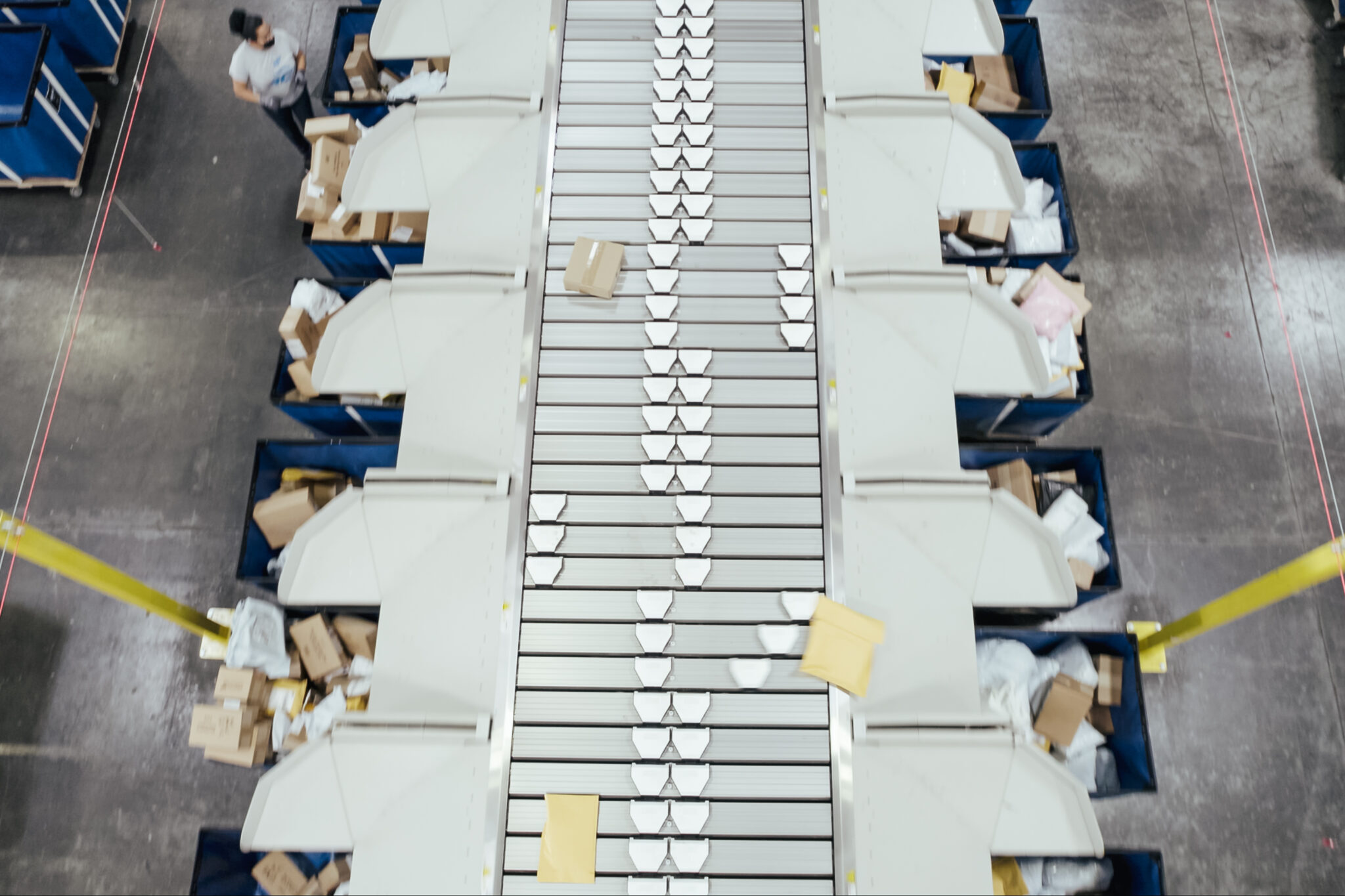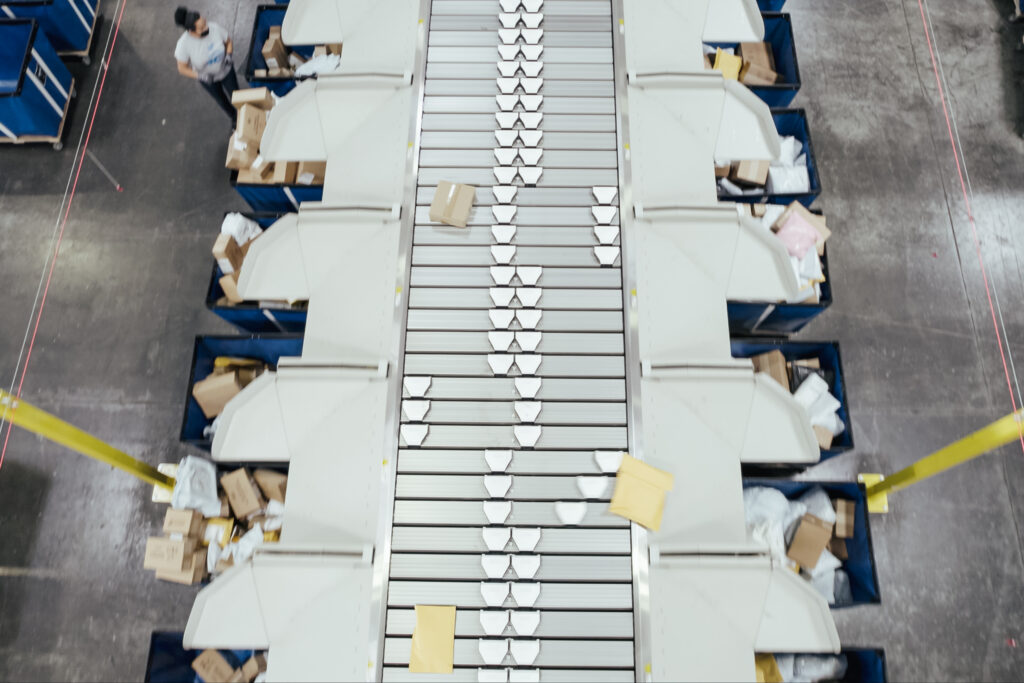 In a world where speed, accuracy, and reliability are paramount, the parcel and post industry stands high in the global economy. With the rise of e-commerce and the ever-increasing demand for rapid deliveries, businesses in this industry are faced with the task of streamlining their operations while maintaining top-notch service. Automated parcel sorters like our "Xstream High Throughput Sliding Shoe Sorter" utilize cutting-edge technologies that benefit the parcel+post sector. From enhanced productivity to reduced operational costs, the impact of automated parcel sorters is reshaping the future of the parcel+post industry.
Why use an Xstream for your business?
Automated parcel sorting systems like the Xstream are a game-changer for the Parcel and Post industry, offering a multitude of benefits. These systems boost efficiency by significantly increasing sorting speed, reducing errors, and improving accuracy. They are highly scalable, capable of sorting different types and sizes of parcels, and reduces labor costs over time, making them cost-effective solutions. The Xstream Parcel Sorter has a small footprint, generates valuable data for analysis, and provides the flexibility to sort parcels at a high throughput rate. Its ability to operate 24/7, and its ergonomic design contributes to a competitive advantage in a rapidly evolving market. The Xstream streamlines operations, improves customer satisfaction, and reduces costs. Positioning businesses in the Parcel and Post industry for success in the modern world of e-commerce and logistics.
Do you need an automated sortation system for your operation? Contact Us.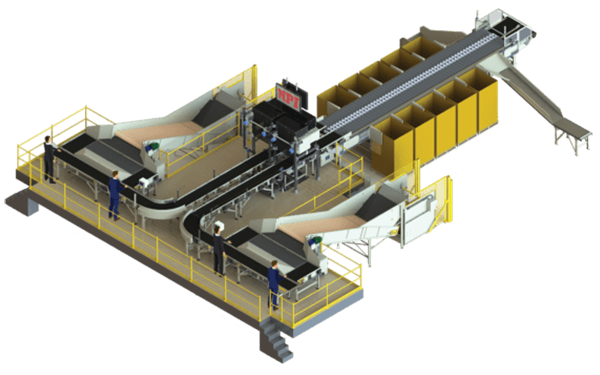 The NPI Xstream Dual Lane Sliding Shoe Sorter is a reliable, efficient, and scalable solution for parcel or package sorting with minimal maintenance requirements.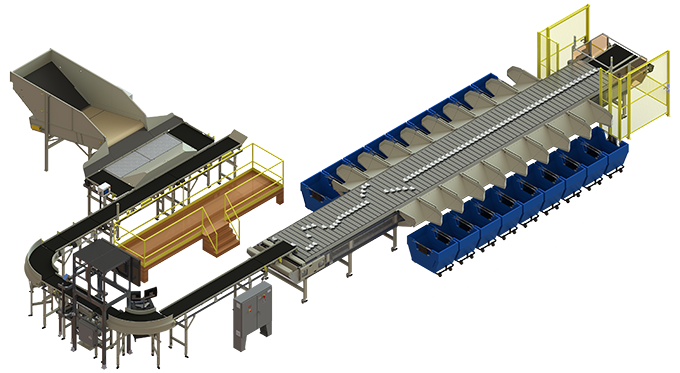 The Xstream is a high speed and accurate automated sortation system capable of sorting boxes, poly bags, flats and irregular parcels.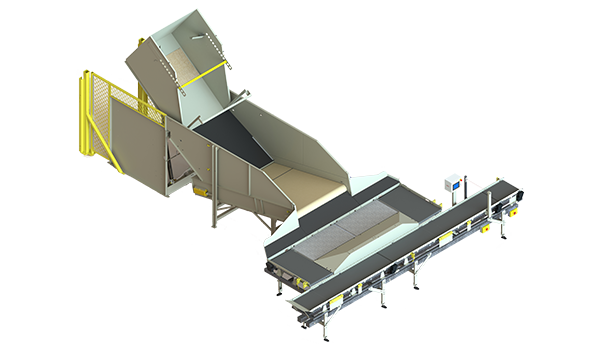 NPI's Semi-Automated Bulk Singulator solves the challenge of converting bulk into singulated flow in a small footprint. Capable of production flows of up to 10,000 PPH