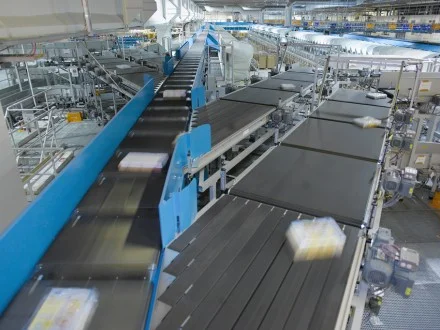 December 1, 2014

0

Comments
DALLAS, Texas – November 17, 2014 – NPI (National Presort L.P.), a leading mail and parcel sorting technology company, today announced the continuation of a strategic partnership with Brazil Post (Empresa Brasileira de Correios e Telégrafos), the largest postal service provider in South America. Through this contract, valued at $54.5 million USD, NPI will provide six automatic cross-belt parcel sorting systems to support the increased shipping demand resulting from the growth of e-commerce throughout South America.
"At NPI we work closely with customers to develop solutions that meet their specific needs, and Brazil Post is a prime example of this collaborative approach. We're excited to partner in Brazil Post's continued evolution as it supports South America's robust e-commerce market," said Henry Daboub, NPI's founder and CEO. "As postal organizations around the world adapt, NPI's diverse array of products provides the sophisticated automation, tracking and accuracy vital for meeting increased volume demand."
The announcement comes shortly after NPI was selected by Brazil Post to streamline and upgrade 27 Siemens Delivery Bar Code Sorter (DBCS) machines, and continues its collaborative partnership as Brazil Post enhances its technology to provide high accuracy, speed and output in a changing market.
The project will take place over the next two years, with NPI installing the parcel sorting systems and providing training at processing centers located in Sao Paulo, Cajamar, Sao Jose, Belo Horizonte and Rio de Janeiro. The company will also provide project management, national and international transportation, documentation, warranty and technical support.
NPI's partnership with Brazil Post continues the company's international growth, as postal organizations worldwide turn to NPI for exceptional equipment and support.