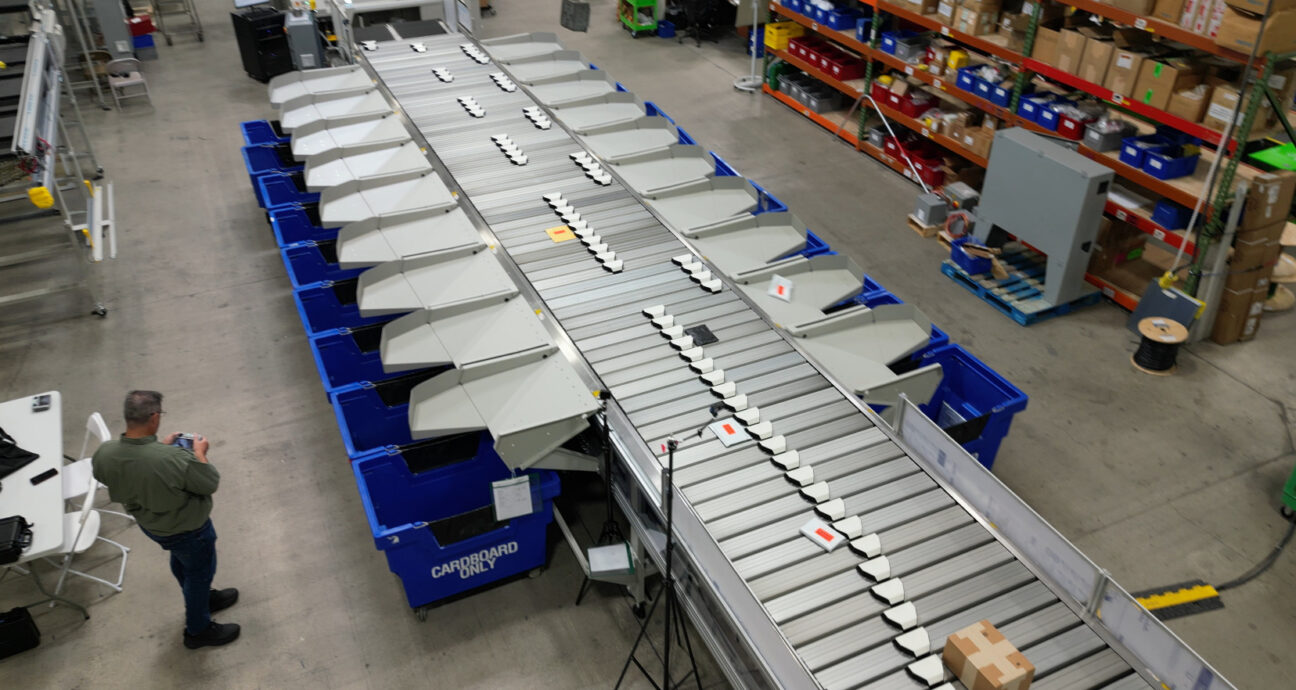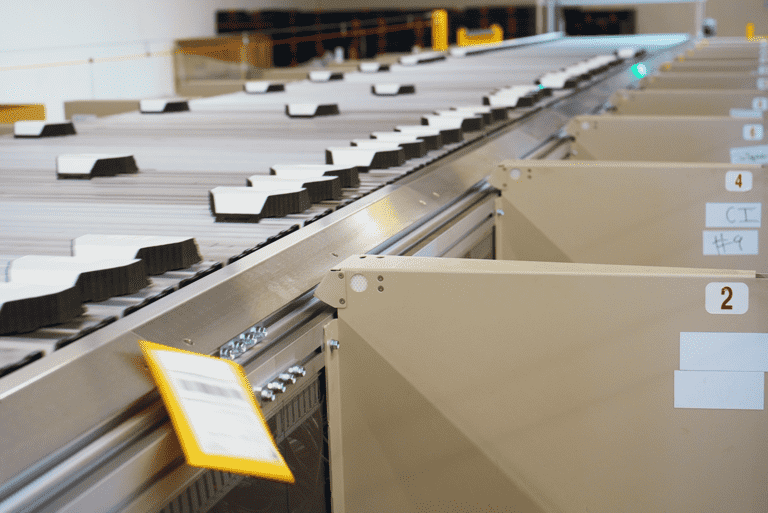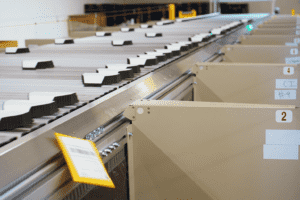 Floor space requirements have become an absolute roadblock for many looking to automate their operations, especially those with limited warehouse space. A poorly designed sorting system can take up a significant amount of space, making it impossible to accommodate all other essential equipment.
NPI's Xstream Compact is the perfect solution for businesses looking to add an automated package sorter that takes up minimal space. This compact design will easily sort poly bags and irregularly shaped packages, and is capable of processing up to 10,000 pieces per hour. One pharmaceutical customer recently ordered NPI's Xstream Compact to meet their 2,500 square foot floor space requirement, designed to sort pill bottles inside of poly bags.
A High Density Sorting System with a Small Footprint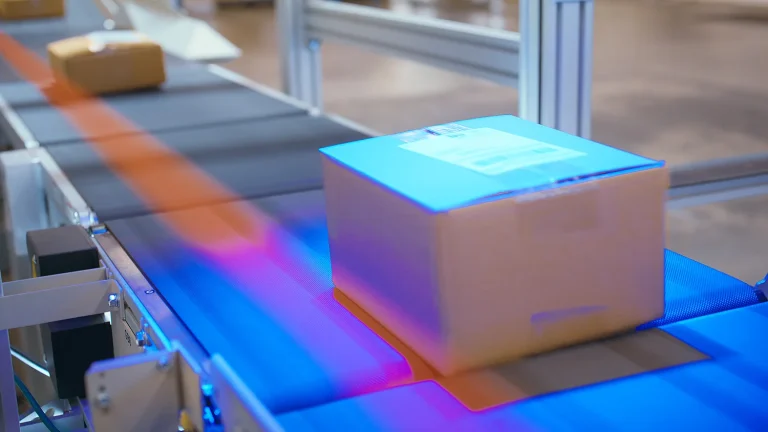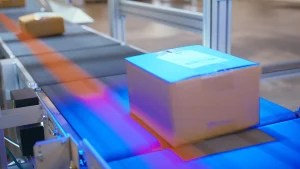 For businesses sorting multiple package types in higher volumes, our NPI Xstream Gen3 can significantly increase your throughput capability, processing up to 24,000 pieces per hour. The perfect solution for efficiently automating an operation is available from NPI. With NPI's modular designs, businesses can customize their solutions to match their specific needs, while optimizing their facility's floor space.
The demand for warehouse and manufacturing space has been steadily increasing over the past decade, driven by the rise of e-commerce and an increasing preference for online shopping. The growth of e-commerce has resulted in a surge in demand for warehousing and distribution centers that can handle large volumes of goods and packages. In addition, the widespread adoption of just-in-time (JIT) manufacturing has resulted in an increase in demand for manufacturing space.
Engineered to be Accurate and Versatile with a Modular Design
Automating business operations is not just essential; it is becoming increasingly vital to keep up with modern demands. However, this must be done in a way that optimizes space usage without compromising productivity. NPI's Xstream is designed to easily handle irregularly shaped packages through a high-precision and high-quality parcel sorting system. Modular systems provide a perfect solution for businesses looking to automate their sorting systems while taking up very little space.
Looking for more information? Contact NPI today online or call 888-821-7678